Museums & Libraries

Deming Luna Mimbres Museum
Southwest Region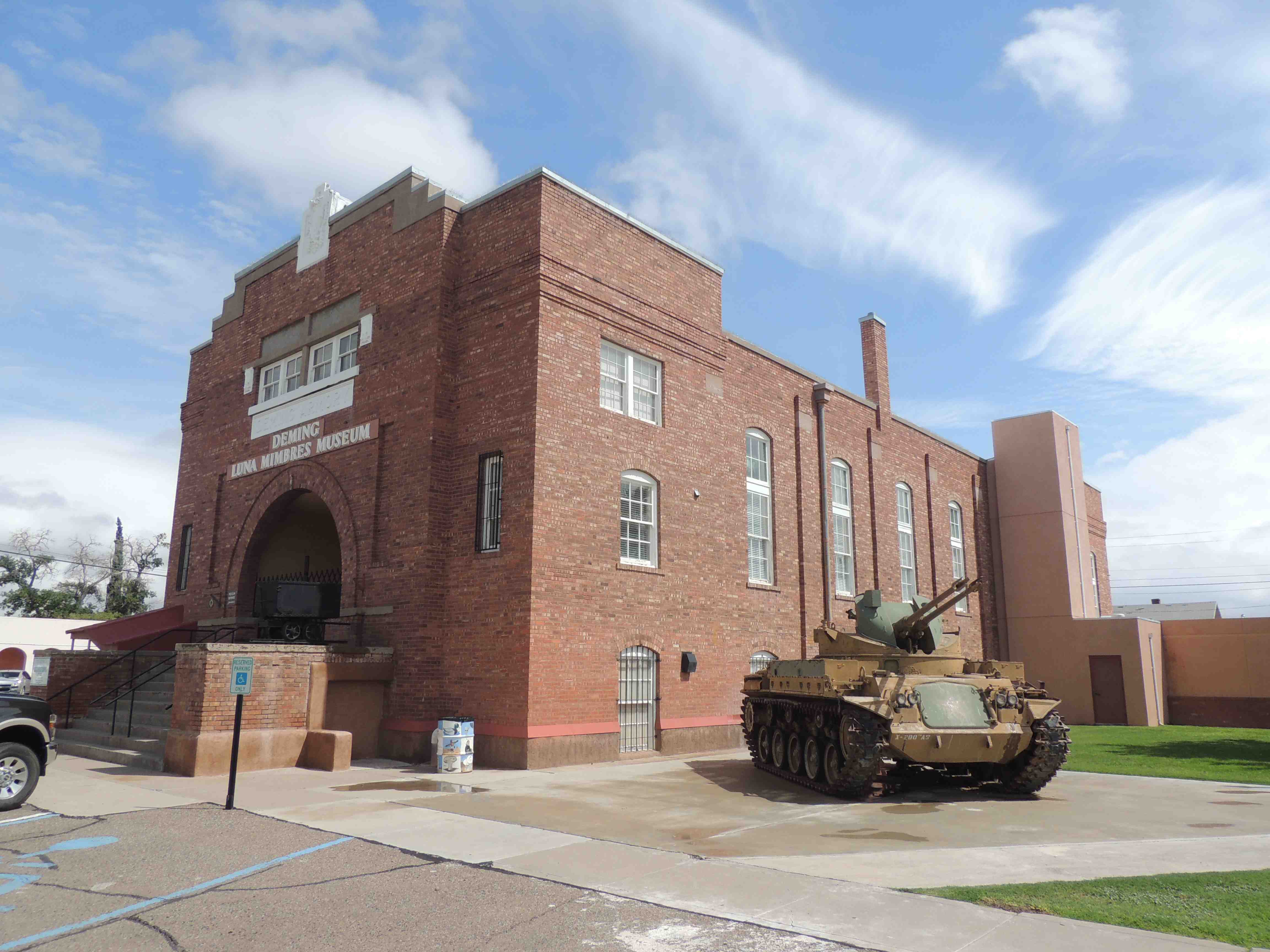 Constructed 1916
The old National Guard Armory building, is now the Deming Luna Mimbres Museum, which was purchased from the State of New Mexico in 1977. The building was built in 1916, the first armory to be completed in the new State of New Mexico. Even before the building was finished, troops were mustered here in May 1916, to defend the border with Mexico as Pancho Villa's raid on March 9, 1916 had made the residents of the area uneasy.
The building's walls are 13 inches thick. In addition to the usual military uses -- dances, basketball games, pageants, concerts and a variety of social affairs have made the building a vital part of the community. The War Camp Community Service (precursor to the United Services Organization) used the building during WWI for the soldiers at Camp Cody; it evolved into a USO building during WWII in support of the pilots at the Army Air Corp Station southwest of Deming. At that time, they installed a kitchen and provided several pool tables; what had been the small arms firing range during WWI became the bowling alley in the lower level during WWII (now the doll room). There was a gym, basketball court and track on the second floor.
The building still bears the USO designation from WWII. Purchase of the building in 1977 by popular subscription was accomplished in less than a year. It officially became a State Historic Site in 1978, and was placed on the National Register of Historic Places in 1983. Remodeling has been done room by room with volunteer assistance and financial contributions. Major improvements in recent years have included the installation of an elevator, better lighting and updates to the heating and air conditioning systems. The museum is rated one of the finest community museums in the Southwest with outstanding displays of Deming history, frontier ranching and farming, military artifacts, and Native American arts and crafts.
301 S. Silver St. | Deming, NM 88030 | 575-546-2382
Map it
open
mon: 9am-4pm | tue: 9am-4pm | wed: 9am-4pm | thu:&nbsp9am-4pm | fri:&nbsp9am-4pm | sat:&nbsp9am -4pm | sun:&nbsp1:30pm-4pm